1956: Heartbreak Hotel
How was I not alive in the fifties? Seriously, how?! Ahhh…. checkered floor diners, jukeboxes, drive-in movies, retro style clothes, pop art, milkshakes with every meal, cool cars, original I Love Lucy episodes, sock hops, Marilyn Monroe, Elvis Presley and the emergence of Rock & Roll… I feel as though I have missed out on something I was desperately meant to experience! I want to add "ville" to the end of every adjective, and call people "cat" and "Daddy-O", and everything would just be "cooool." I probably should have been friends with James Dean and Elizabeth Taylor too…..  Time machine please??
Ok, I'm done now. :]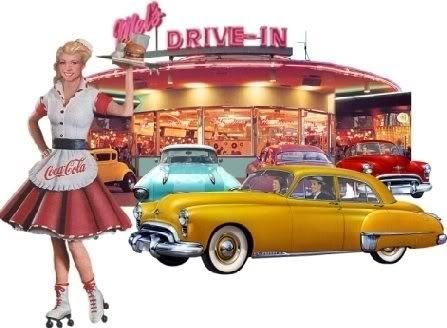 >>
1 note
tagged as: the fifities.

thewanderingyellow posted this